Top Instagrammable places in Budapest in 2024
Singh, Pamela 31-10-2023
Castle district
Obvious or not, the Buda Castle and its surroundings are a must to visit. With its romantic small streets, famous buildings like the Fisherman's Bastion and Matthias Church and amazing viewpoints of the city, it's a perfect area for taking pictures for all.
Museum of sweets and selfies
The museum that was created with the purpose of having fun and taking selfies. From unicorns to bubble pools you can find something worthy of a selfie. Jump in a giant ball of sugar pearls, drink a cocktail, take a selfie and spend a day of pure fun.
Where?
Budapest, Paulay Ede u. 43, 1061
High note skybar
The luxurious Aria hotel in the neighbourhood of St. Stephen's Basilica. The view of its rooftop bar is breathtaking and screams for a picture.
Where?
Budapest, Hercegprímás u. 5, 1051
Thermal baths
I tried to choose only one thermal bath for this list but it's impossible to decide which one is the best for pictures, so I'll give the decision to you. Here are my top 3 favourites:
Széchenyi - The most famous one with in and outdoor pools. This bath has been the home for countless instagram posts, so if you want to check the most popular places off your list, this is for you.
Rudas - With being on the riverside and having a rooftop pool with an amazing view this bath is definitely a good choice.
Gellért - This secession style bath inside the beautiful Gellért Hotel is one to take your breath away.
Where?

· Budapest, Állatkerti krt. 9-11, 1146
· Budapest, Döbrentei tér 9, 1013
· Budapest, Kelenhegyi út 4, 1118
Szimpla Kert
We obviously can't leave this extraordinary bar out of the list. With its unique design and art pieces, this ruin bar is a top choice to post.
Where?
Budapest, Kazinczy u. 14, 1075
+1 Hungarian State Opera
If you're visiting Budapest now, you are in luck! The Opera's renovation has just been finished after years of work. This is the extra something you need in your Instagram pictures!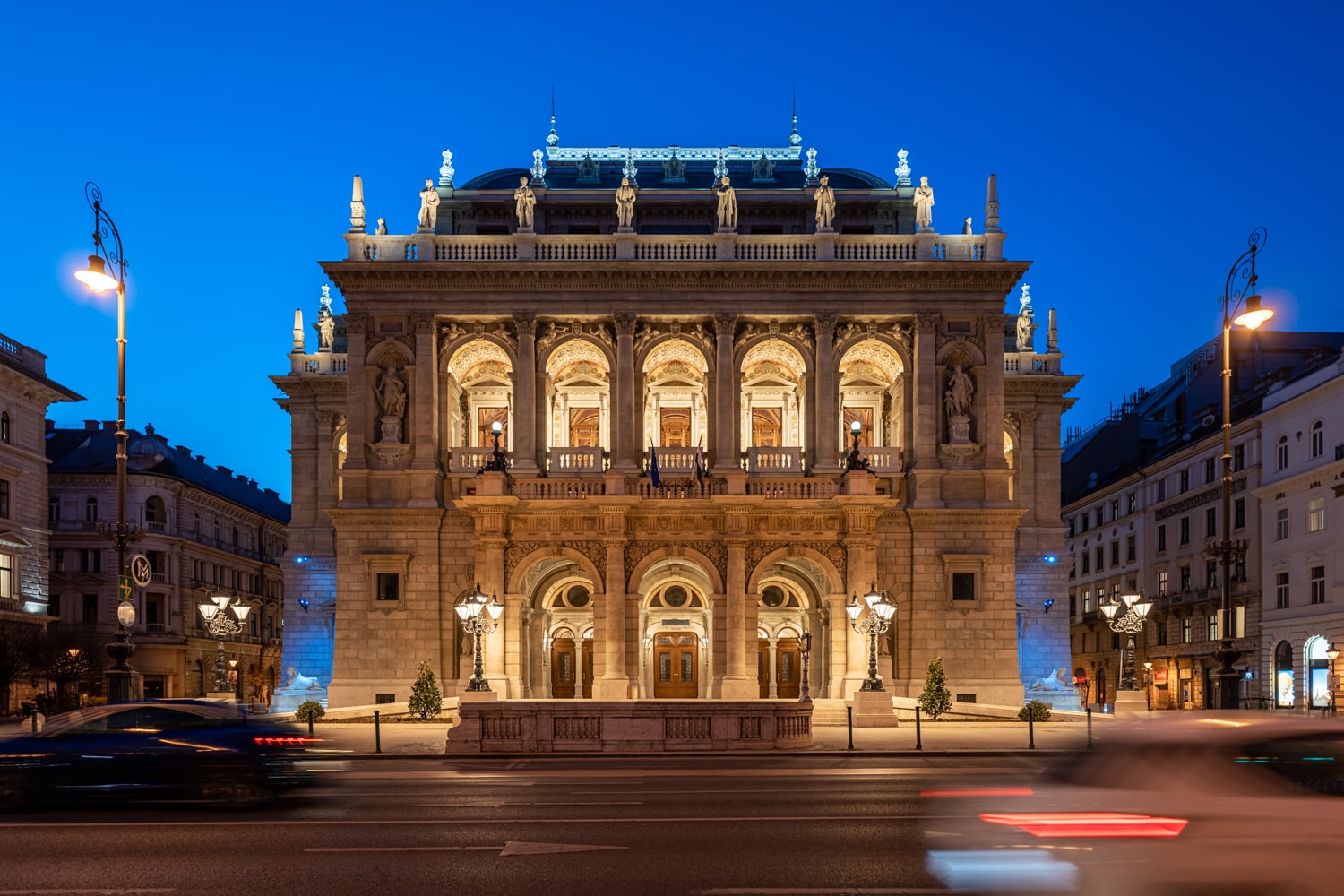 credit: Hlinka Zsolt
Where?
Budapest, Andrássy út 22, 1061
Recent blog posts